Drop-off and Collection Routines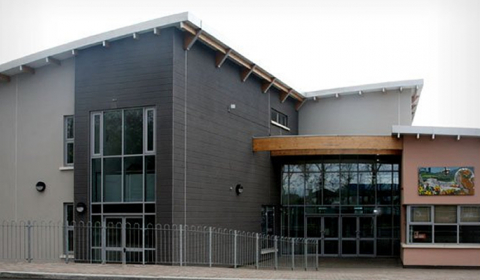 Dear Parent / Guardian, Staff Member
RE: Drop-off and Collection Routines
We have been working to ensure a safe return to school for all pupils and staff in two weeks' time.   We have now finalised our plans for drop-off and collection of the children every day.
Scoil Bhrίde appreciates your support as we try to safely reopen the school building. If at all possible we request you not to come onto the school grounds or into the school building unless it is essential. We appreciate that parents will have to come into the school grounds to drop off Junior & Senior Infant pupils but for the older pupils a drop off at the school gate is desirable. Working together we hope to be able to progress the reopening in as safe a manner as possible for all.
We would ask all parents to familiarise themselves with the following drop-off and collection routines for the safe delivery and collection of pupils from school.  Please be patient as we endeavour to embed these necessary precautionary and protective practices at the beginning of the school year. School start time and finish time is as normal.
It is imperative that
adults do not come within 2m of each other
parents do not try to have meetings with members of staff outside school at drop-off and collection times – meetings between parents and teachers can only take place by prior arrangement. This may have to be more restrictive depending on guidance – it is quite possible that the recommendation will be for remote meetings/telephonic communications.
all parents adhere to the drop-off and collection plans as outlined below
we encourage only one parent to drop off/ collect child
We will be using all exit doors in the school. Please follow the guidance below. There will be numerous signs on the railings and gates to explain this on the first morning and staff will be available to guide the children as they come in. There is no access for parents beyond the yellow line at the top of the ramp and steps. The area before this is the "Kiss and Go Zone" – you can walk your child to this point but kiss and say goodbye from here. I would encourage as many of you to walk or cycle to school where possible.
Drop-off Plan
Incoming Junior Infants – you will receive a separate information sheet to explain the practicalities around the first day of school. In time Junior Infants will enter and exit through the main door. You will be notified when this will begin.
Senior Infants – enter and exit via the main door.
1st and 2nd class – enter and exit via the PE hall doors
3rd and 4th class – enter and exit via the back door (this is the door you use to go out at yard time, walk down past the PE Hall and around by the 3rd/4th class yard).
5th class – enter and exit via the steps and through the main door.
6th class – enter and exit via the ramp and through the front side door (this is the door normally used by 6th to go to yard and leave in the evenings)
ASD classes – enter and exit via the main door.
If it is necessary to walk your child onto the school grounds you must leave immediately. There must be no congregation or meeting with others at drop off or collection times.
Collection Plan
At home time children will be exiting the same doors. If it is necessary for you to wait on the school grounds there will be markers on the footpaths which you must use. These markers will be spaced out to ensure social distancing. Again, I must reiterate please do not congregate. We will all have to be patient at collection time, especially for the first few days to allow these new behaviours and procedures become familiar. Parents must remain behind the yellow marker. This will in turn allow space for the younger children to identify where their parents are standing. 1st and 2nd class children will line up in front of the school at home time. 3rd and 4th classes will follow the 1st and 2nd classes.
Further updates will follow in the coming days.
Mise le meas,
Prίomh Íde