6th class news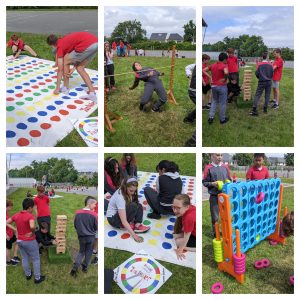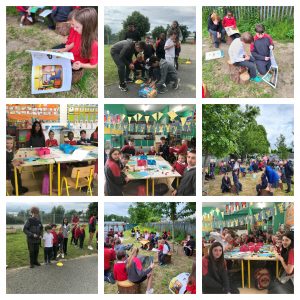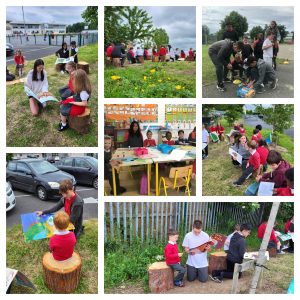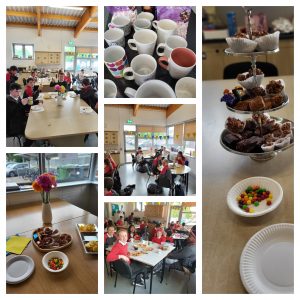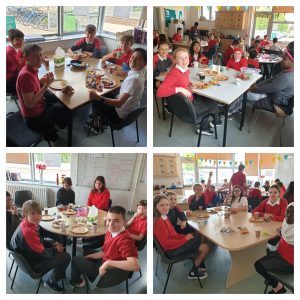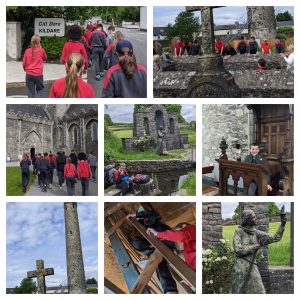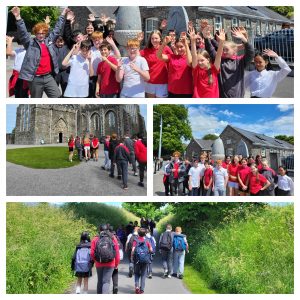 Múinteoir Amy's 6th class have been very busy lately. The photos above show some of their amazing activities.
The Apprentice Challenge show cased some fantastic teamwork and impressive business acumen! Well done to all the children involved and congratulations to the winning team!
6th Class Canal Walk and Library Visit
Testing for Acids and Bases
6th class had great fun making a batch of red cabbage indicator to test a variety of substances to see if they were acids or bases!
They also enjoying making and testing their own litmus paper!
6th class afternoon tea
M. Amy's 6th class really enjoyed their tea party in the school staff room. They looked like they had a great time.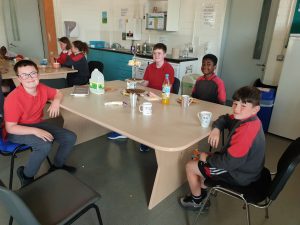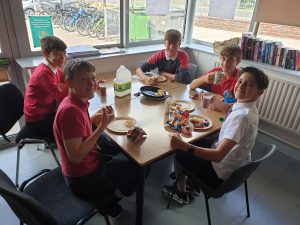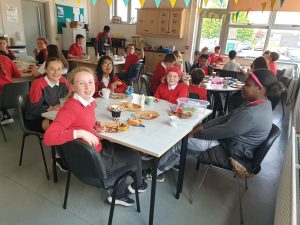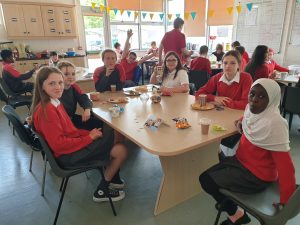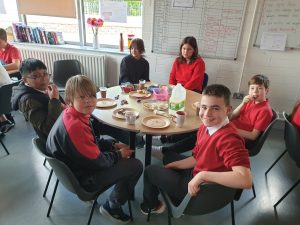 Rocket Launching in 6th
Senior Infant Reading with 6th Class
Múinteoir Sinead's Senior Infants had a wonderful time with Múinteoir Amy's 6th Class in our Outdoor Classroom. We enjoyed the glorious sunshine sitting outside. The older children helped Senior Infants to read our library books and they even read some of their own books to Senior Infants. We all enjoyed the afternoon of some fun learning!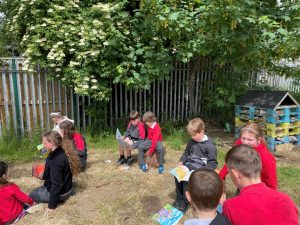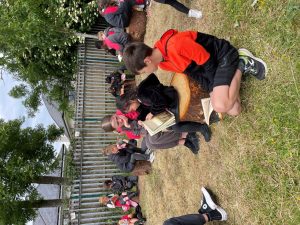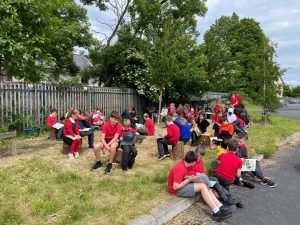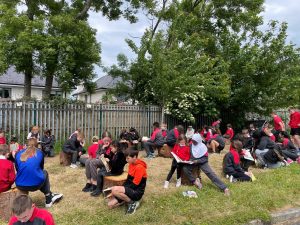 M. Claire's JI invited M. Kieran's 6th Class out to hear some of their amazing reading in our brand new outdoor classroom! Well done JI, our 6th Class students were very impressed!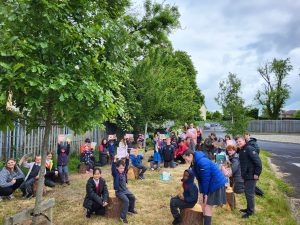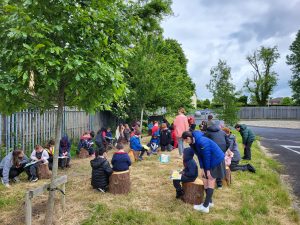 M. Kieran's 6th Class showed great maturity and kindness when they escorted M. Claire's JI to the park in Monread. This was their first time to go on a trip from the school and they had a great time! Poor M. Claire and M. Kieran are still dizzy from the roundabout! 😵‍💫
Well done all!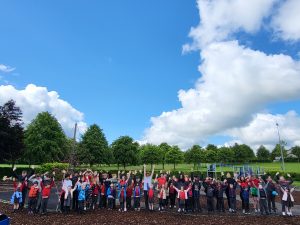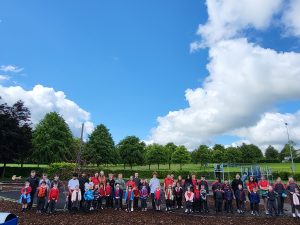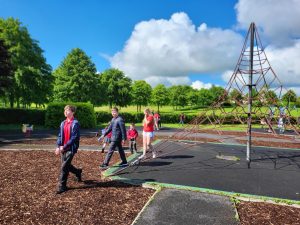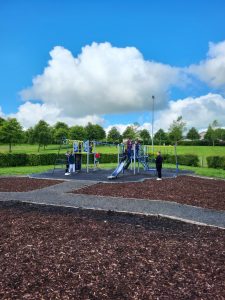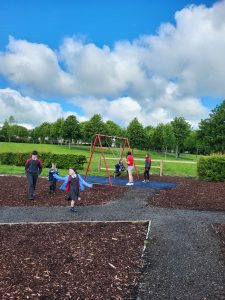 M. Kieran's 6th Class have been busy experimenting with shape and form through the medium of clay and tin foil. Check out their creations!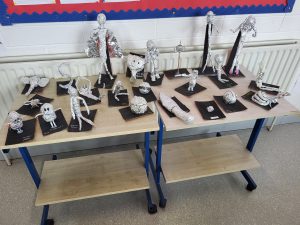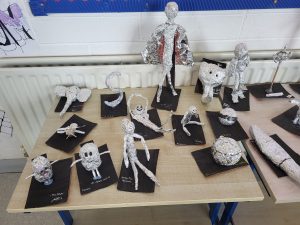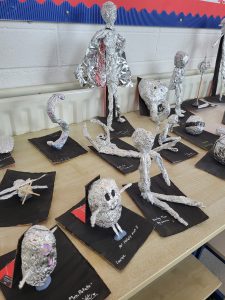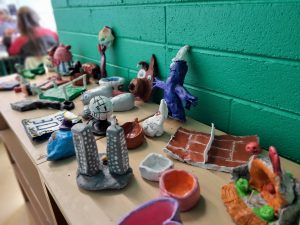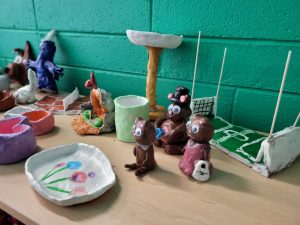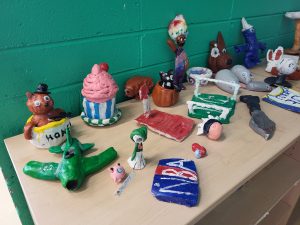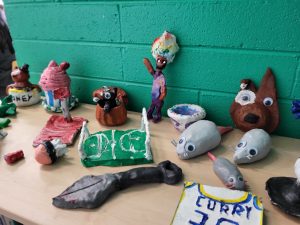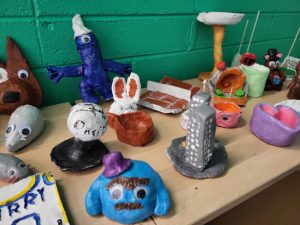 Múinteoir Claire's Junior Infants class had a great time at the teddy bears picnic with Múinteoir Gerard's 6th class.
Relaxing in the summer sun 🙂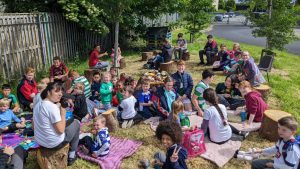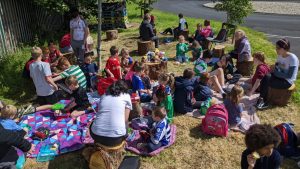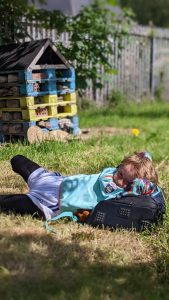 All three 6th classes were busy learning about the 1916 Rising. Múinteoir Gerard's class recreated the famous buildings taken over by the rebels. They are also ready to 'step' into summer with some wonderful flip-flop art. 🙂