Múinteoir Gerards class have recreated some of the buildings associated with the 1916 Rising over the past two weeks.
They include Bolands Mill and the Helga , the Four Courts , a modern Liberty Hall and the G.P.O.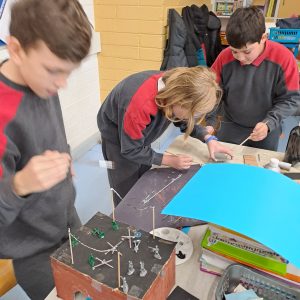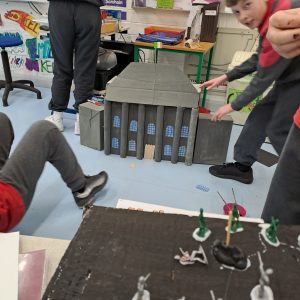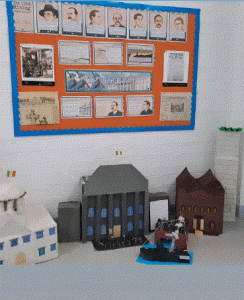 The three sixth classes walked to Naas Library this week to celebrate World Book Day . Many thanks to the library for facilitating this visit.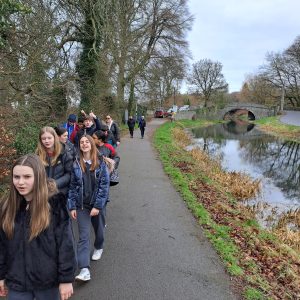 Congratulations to all our Confirmation candidates . We have you had a wonderful day !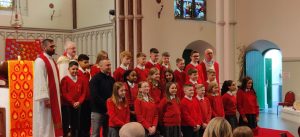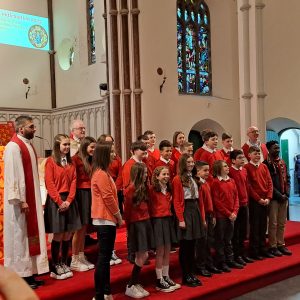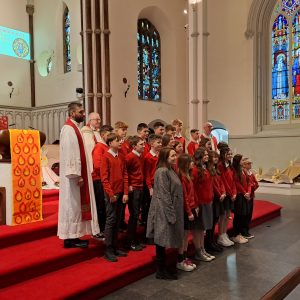 Annual trip to Glasnevin Cemetery
The annual trip to Glasnevin Cemetery took place for 6th class this week as they study the lives of people who paved the way for Irish freedom. Thanks you to our wonderful guide who led the tour . A great day out was had by all.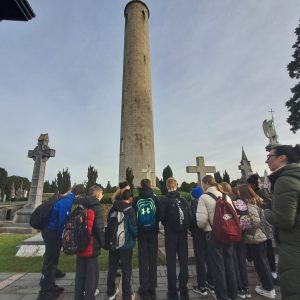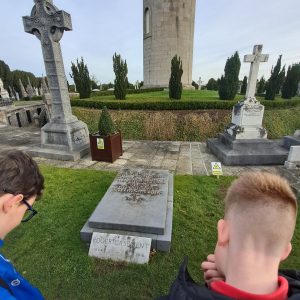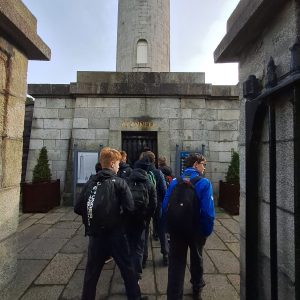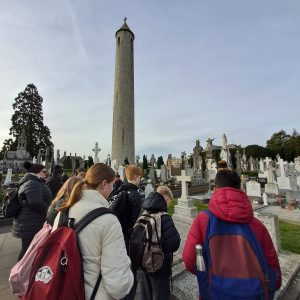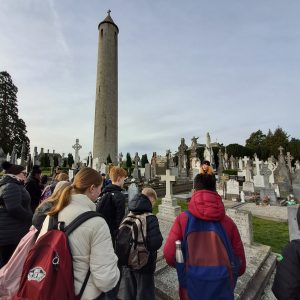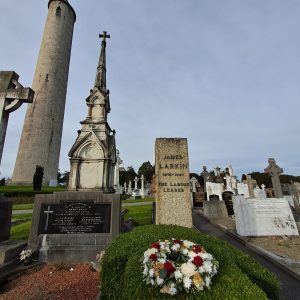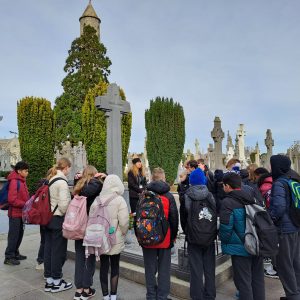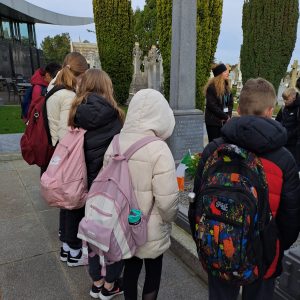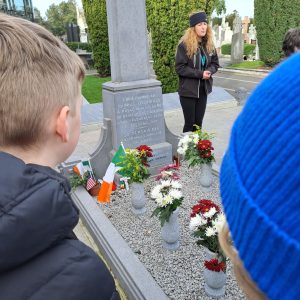 6th class enjoyed a very informative first aid lesson recently.
The three 6th classes took part in their confirmation retreat in the Solas Bhríde Center, Kildare. the children took part in group activities discussing what making their confirmation means to them, along with a walk to the Holy Well and a mass celebrated by Fr. Michael.