Active Week
M. Claire's infants were all very sporty during Active Week! Playball came and did lots of great games with us.
Next stop the Olympics!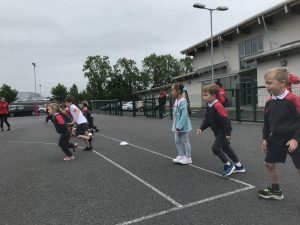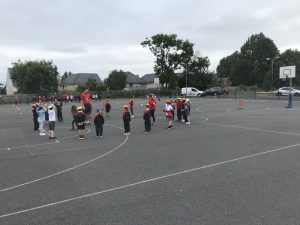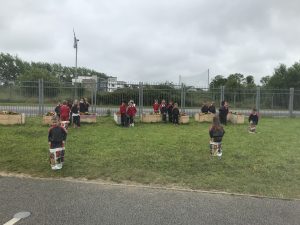 A big thank you to the PTA for sponsoring our carnival games during Active Week. We loved Hook a Duck!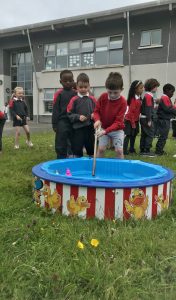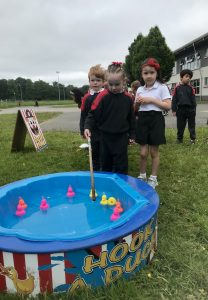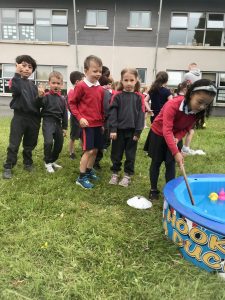 Fun and games with 6th class
M. Kieran's class very kindly helped M. Claire's Junior Infants with some P.E. games. We are all ready for Active Week now!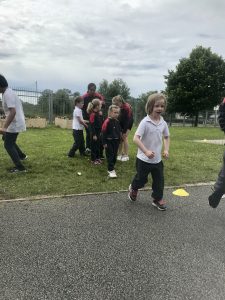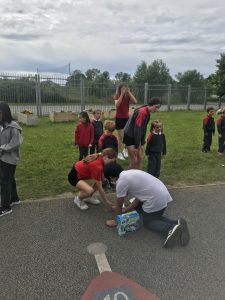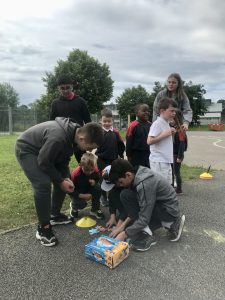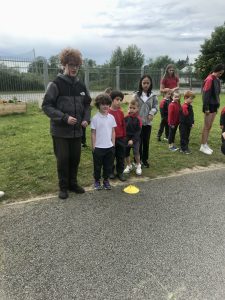 Trip to the park
The boys and girls in Múinteoir Claire's class had a wonderful time on their trip to the park with Múinteoir Gerard's 6th class children.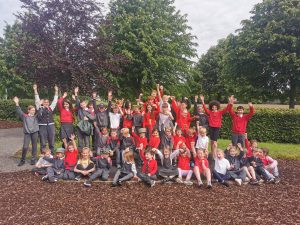 Magical Times in Scoil Bhríde
Junior Infants had a magical time this week when Joe the magician came to visit our school. He was awesome!
Ladybird art
Múinteoir Kieran's 6th class were busy prepping the materials needed to make our ladybird art this week.
Junior infants were very excited to have all the help, Múinteoir Claire was just as excited!
Outdoor Classroom
M. Claire's JI invited M. Kieran's 6th Class out to hear some of their amazing reading in our brand new outdoor classroom! Well done JI, our 6th Class students were very impressed!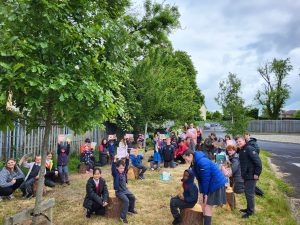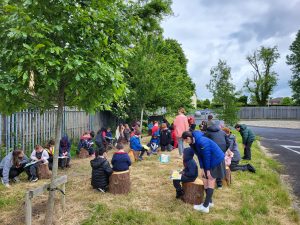 M. Kieran's 6th Class showed great maturity and kindness when they escorted M. Claire's JI to the park in Monread. This was their first time to go on a trip from the school and they had a great time! Poor M. Claire and M. Kieran are still dizzy from the roundabout! 😵‍💫
Well done all!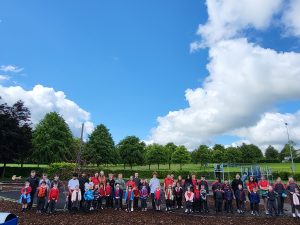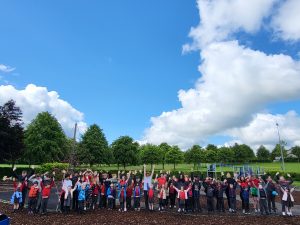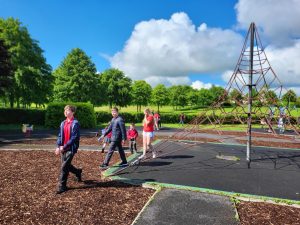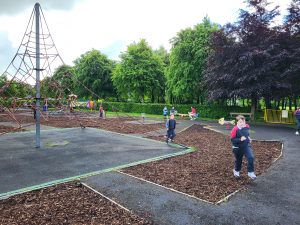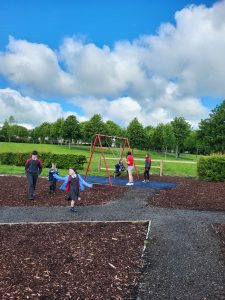 Múinteoir Claire's Junior Infants class had a great time at the teddy bears picnic with Múinteoir Gerard's 6th class.
Relaxing in the summer sun 🙂