Summer Time
Senior Infants have been enjoying their last few weeks in school. We had a wonderful visit from the Naas Gardaí and we learned all about their work in the community. They really enjoyed their sports day which included many different activities and races. The children also has a very fun day at the playground for their last week!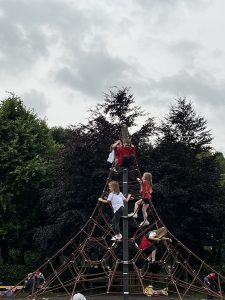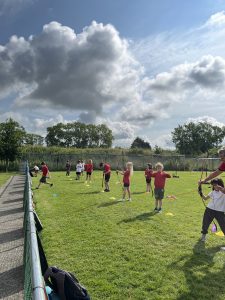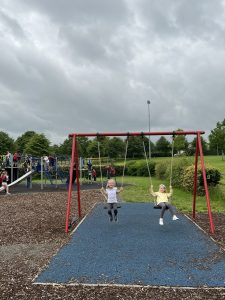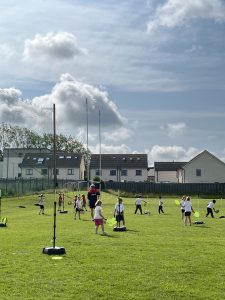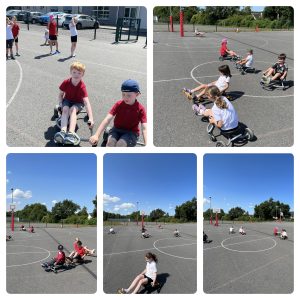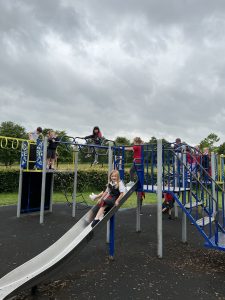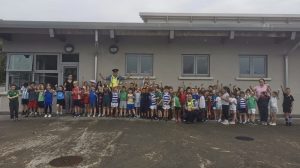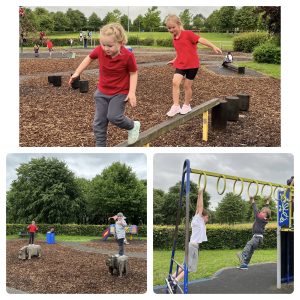 Senior Infants School Tour
Senior Infants went to Caragh Farm on Tuesday. They had a blast! They fed lots of animals on the farm and petted bunny rabbits, goats, horses and many more. They even played in the playground and jumped around in the hay bales. Some children went on the zip line and had a pony ride with Faith the shetland pony. Overall the children had a fantastic day!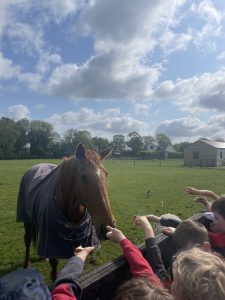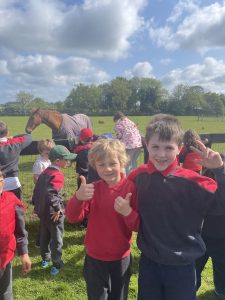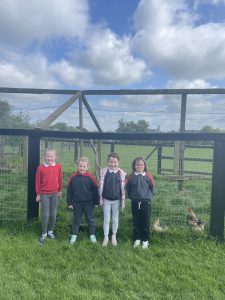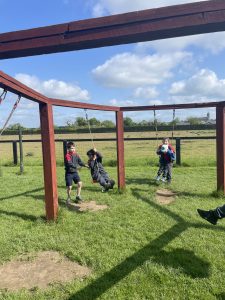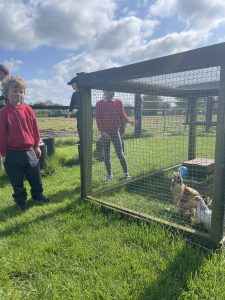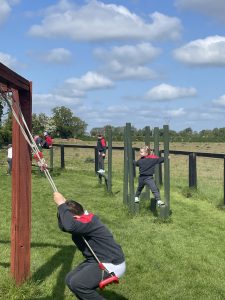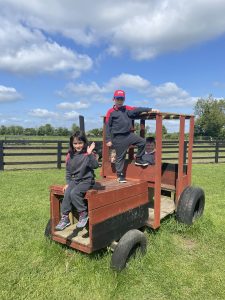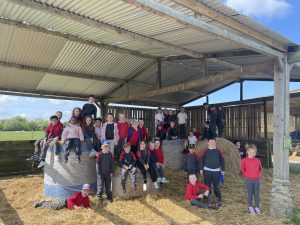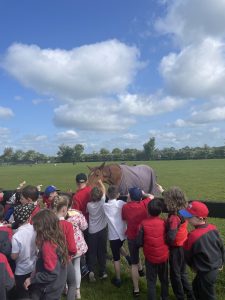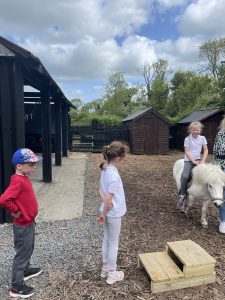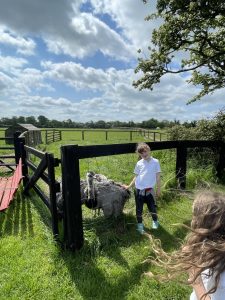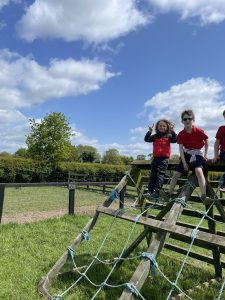 World Book Day
The children in M. Sinead's senior infant class had a great time reading lots of books with the boys and girls from M. Gillian's 5th class.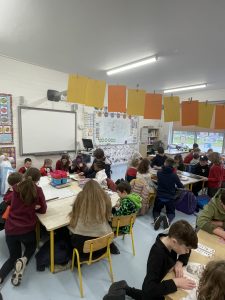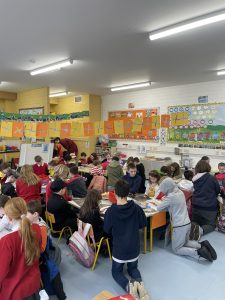 Senior infants were so happy to see the work of a carpenter this week. We are learning about people's jobs and John came in to show us what he makes. The children played with his wonderful creations and had so much fun.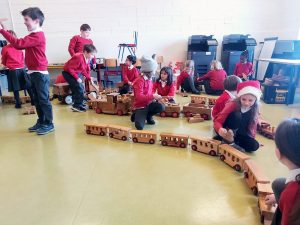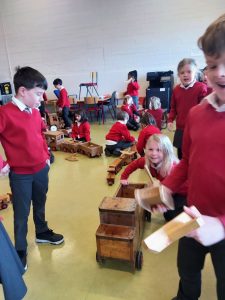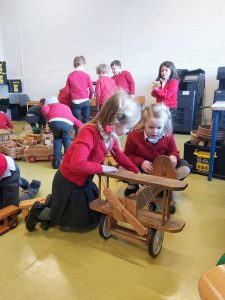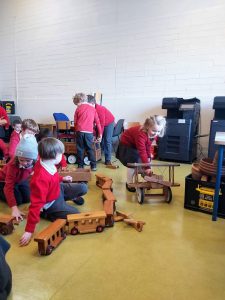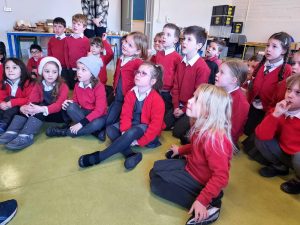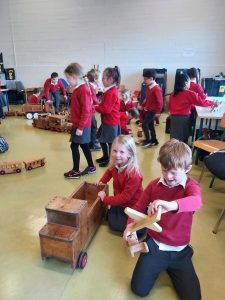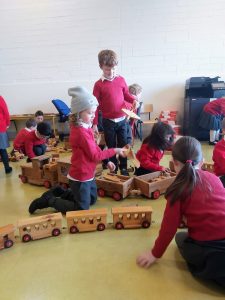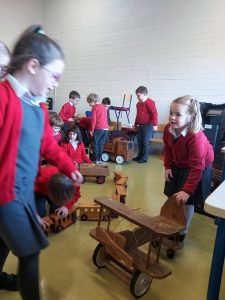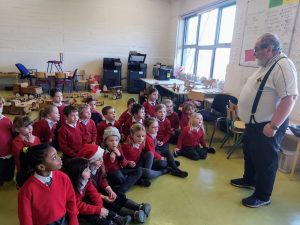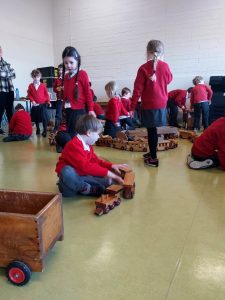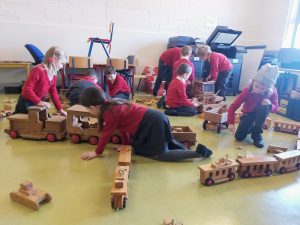 Senior infants in Muinteoir Caroline's class did two experiments for Science Week. We did the skittles rainbow test and the dancing raisins experiment. We also had fun experimenting with magnets.