Healthy Eating Poster Competition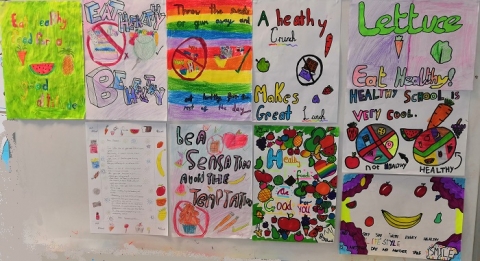 To mark the start of our Healthy Eating Policy, the pupils of 3rd, 4th and 5th Classes were given the opportunity to design Healthy Eating posters. Each class then got to vote on their favourite poster from a different class. The children did not know who made the posters they were voting on until the very end so that the vote would be fair. There were a lot of fantastic entries and the competition was very tight! In one class (Múinteoir Áine's 4th Class) there were actually two winners, because both posters ended up on the same number of votes. The winning entries got to represent their class and their posters were put on display at the front door of the school where you can see them for yourself. The winners in each class were as follows:
3rd Class- Hannah, Natalia, Faith.
4th Class- Onyi, Rebecca and Dion, Emily, Emma.
5th Class- Kate, Alannah, Elle.
Well done to all who entered! You can see a picture of the winning entries above.